The Bible and Salvation
The Bible is wholly inspired by God and is the final authority for belief and everyday living. (2 Timothy 3:16&17)
There is one God who created and sustains all things and exists in three equal persons: the Father, the Son, and the Holy Spirit (Genesis 1:1, 1:26; Matthew 28:19;Colossians 1:13-17; Hebrews 1:3)
Jesus Christ is both God and man. "For in Him all things were created, both in the heavens and on earth visible and invisible, whether thrones or dominions or rulers or authorities – all things have been created through Him and for Him: (Colossians 1:16. He died for our sins and rose bodily from the dead. He ascended into heaven where he sits at the right hand of God, making intersession for us (John 1:1; Matthew 1:23: Colossians 2:9; Philippians 2:6-10; Romans 8:34)
The Holy Spirit convicts unbelievers of their sins, brings life to those who receive Christ, and supplies the power for believers to become progressively more like Christ (John 16:7-11; Romans 8:11; Acts 1:8; Galatians:22-25).
The Trinity And The Bible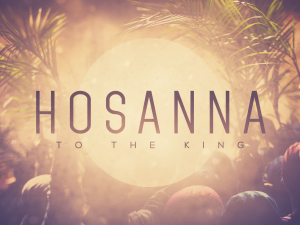 According to His Will, God created man in HIs image and likeness for His glory in fellowship with God. When Adam sinned, this fellowship was broken and the whole human race fell into sin, bringing spiritual death to all mankind (Genesis 1:26&27; Isaiah 43:4; Revelation 4:11; 1 John 1:3, 5, 6; Genesis 3:16-20; Romans 5:12-21; Romans 3:23).
Any person may have eternal life as a gift freely given when he/she believes, receives, and confesses Jesus Christ as Lord and Savior ( 1 John 5:11, 12, 13, 20; John 3:15; Ephesians 2:8&9; John 14:5; Acts 4:12; Romans 10:8, 9, 10; John 1:12; Revelation 3:20).
Jesus Christ alone baptizes believers in the Holy Spirit, empowering them from on high, according to the promise of the Father, with spiritual gifts for the gospel ministry (John 1:32-23; Luke 24:45-49; Acts 2:1-4&37-39; Acts 10:44-48; Mark 16:15-18; 1 Corinthians 12:1-11).
Jesus Christ will return bodily at which time believers both dead in Christ and alive will be resurrected or changed into new bodies in which they will spend eternity with Him (Matthew 24:20-31; John 14:1-3; Acts 1:9-11; 1 Corinthians 15:35-58; 1 Thessalonians 4:17)
.
The Core of Salvation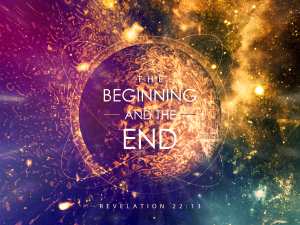 The Church is the body of Jesus Christ, who is its head, and consists of all people who have believed, received, and confessed Jesus Christ as Lord and Savior (Ephesians 1:22&23; 1 Corinthians 12:12-27; Matthew 10:32-33; Romans 10:9&10).
The Church exists to bring glory to God in Christ Jesus for the evangelizing of the world, the guarding of the truth, the edifying of the saints, the discipline of the unruly, all in Christ Jesus. (Matthew 28:18-20; 2 Timothy 2:1&2; Ephesians 4:11-16; 2 Corinthians 13:1-10; Ephesians 3:14-21
A lifestyle of immorality, including fornication, adultery, and homosexuality is not consistent with Christian living or with the clear teaching of Scripture (the Word of God- theBible) (1 Thessalonians 4:3; Leviticus 18:22-23; Romans 1:18-32
A Marriage is a covenant contract and shall be between on man and one woman (Genesis 2:23-24).